9/23/2016 - Microprobes expose mysteries of the solar system, origin of life
In 2006, a NASA-owned rocket landed on Earth after a seven-year journey beyond the orbit of Mars. The rocket flew ...
9/15/2016 - The Disintegration of Comet 332P/Ikeya-Muramaki As Captured By UCLA Professor David Jewitt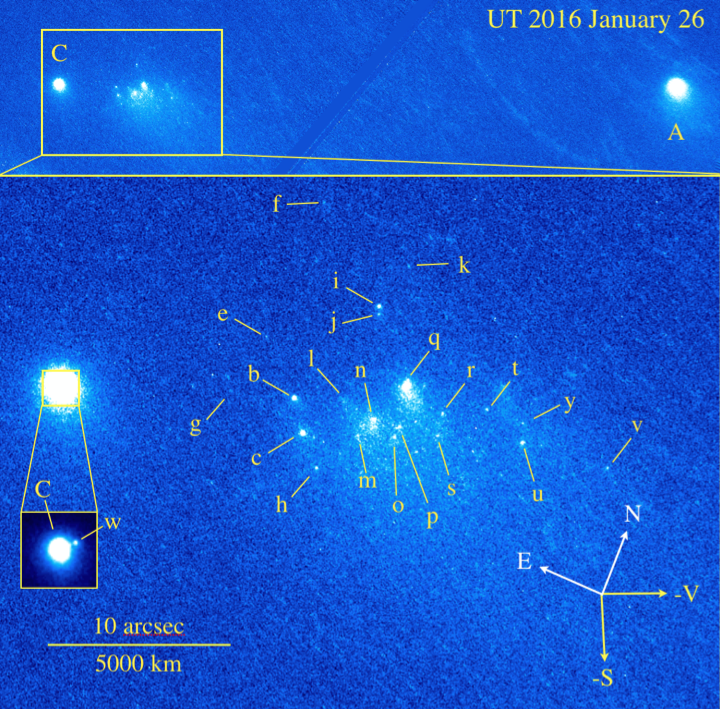 DATELINE: SEPT. 15, 2016, LOS ANGELES, CA. U.S.A.
UCLA-led astronomers capture best view ever of disintegrating comet
Astronomers ...
9/15/2016 - How Hot is Too Hot for Earth-Style Life?
Prof. Tina Treude will board the ship mid October to measure the activity of microorganisms (sulfate reduction and methanogenesis) in ...