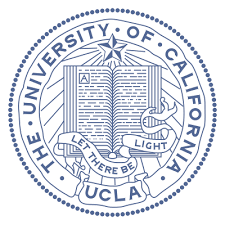 We seek an outstanding faculty member for the Louis B and Martha B Slichter Endowed Chair in the Geosciences. The position is open at all levels. Review of applications will commence October 1st. See below for more details.
RECRUITMENT PERIOD
Open date: May 12th, 2016
Final date: September 30th, 2016
Apply by this date to ensure full consideration by the committee.
Applications will continue to be accepted until this date, but those received after the review date will only be considered if the position has not yet been filled.

DESCRIPTION
Faculty Position in Geoscience
The Department of Earth, Planetary, and Space Sciences at the University of California, Los Angeles, seeks an outstanding faculty member for the Louis B and Martha B Slichter Endowed Chair in the Geosciences. This term chair has been endowed specifically to support and encourage diversity in the geosciences and is open to applicants at all levels (assistant, associate, or full professor) and to all research areas of interest to the Department, with an emphasis on solid Earth geophysics.

The appointee is expected to develop and maintain a vigorous externally funded research program, to teach and mentor students at the undergraduate and graduate levels, and to foster a local climate that is inclusive, equitable and welcoming to diversity. Preferred candidates will be expected to exercise a leadership role in programs that increase the access and success of under-represented students and faculty in the geosciences.

Candidates must have a Ph.D. in the geosciences or a closely related field. Applicants should submit a cover letter, CV with publication list, and names and addresses of four potential letter writers. In addition, please include statements describing one's research, teaching interests, and contributions to diversity. Deadline for applications is September 30, 2016. Applications should be submitted online via https://recruit.apo.ucla.edu/apply/JPF02004. Inquiries may be addressed to the Search Committee Chair at info@epss.ucla.edu.

The University of California is an Equal Opportunity/Affirmative Action Employer. All qualified applicants will receive consideration for employment without regard to race, color, religion, sex, sexual orientation, gender identity, national origin, disability, age or protected veteran status. For the complete University of California nondiscrimination and affirmative action policy, see: UC Nondiscrimination & Affirmative Action Policy http://www.ucop.edu/research-policy-analysis-coordination/resources-tools/contract-and-grant-manual/chapter14/index.html
For all the information please visit:
https://recruit.apo.ucla.edu/apply/JPF02004