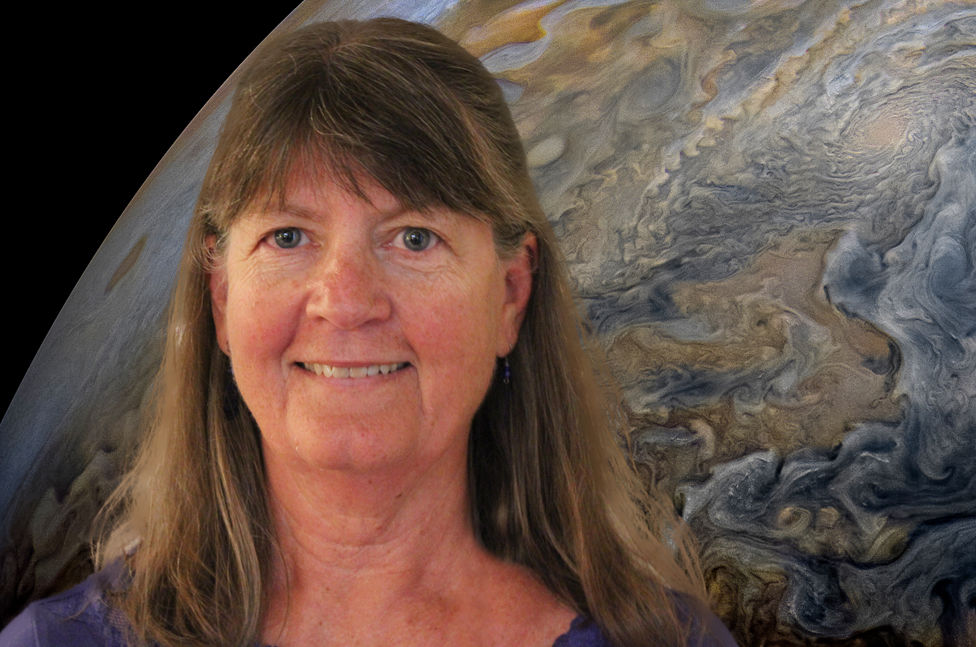 Candy Hansen, courtesy of David Paige.
Congratulations to EPSS Ph.D. alum Candy Hansen on winning the 2023 G.K. Gilbert Award, the Geological Society of America's top honor in the field of planetary science!
Candy's research delves into planetary plumes, volatiles, and atmospheres across the Solar System in addition to specifically on Mars, as well as results from Juno's JunoCam visible imager.
From juggling a job at JPL whilst completing her Ph.D. at UCLA, to being honored as a pioneering woman in the planetary science field (joining the ranks of previous Gilbert awardees such as the members of the Voyager team who originally inspired her to become a scientist!), Candy's story is one of awe-inspiring and heart-warming determination.
Congratulations again, Candy – you rock!
---
The Gilbert award recognizes outstanding contributions to the solution of a fundamental problem(s) of planetary geology in its broadest sense, including planetary geology, geochemistry, mineralogy, petrology, and tectonics, geophysics, and the field of meteoritics.