On-campus outreach events
One of the best ways to experience EPSS's energy and enthusiasm for outreach is to participate in the annual science fair Exploring Your Universe that usually takes place on the first Sunday of November. Our Department has been a co-sponsor and co-organizer of this event since its inception in 2009. The event is free and open to the public.
Other events include public lectures. Every year, our Department organizes a distinguished alumni lecture and a faculty lecture, and these events are always free and open to the public. Please consult our calendar for details.
Our Department also organizes special events on campus, such as the annual International Observe the Moon Night, viewing the transit of Venus (2012), or hosting a viewing party for the Great American Eclipse (2017).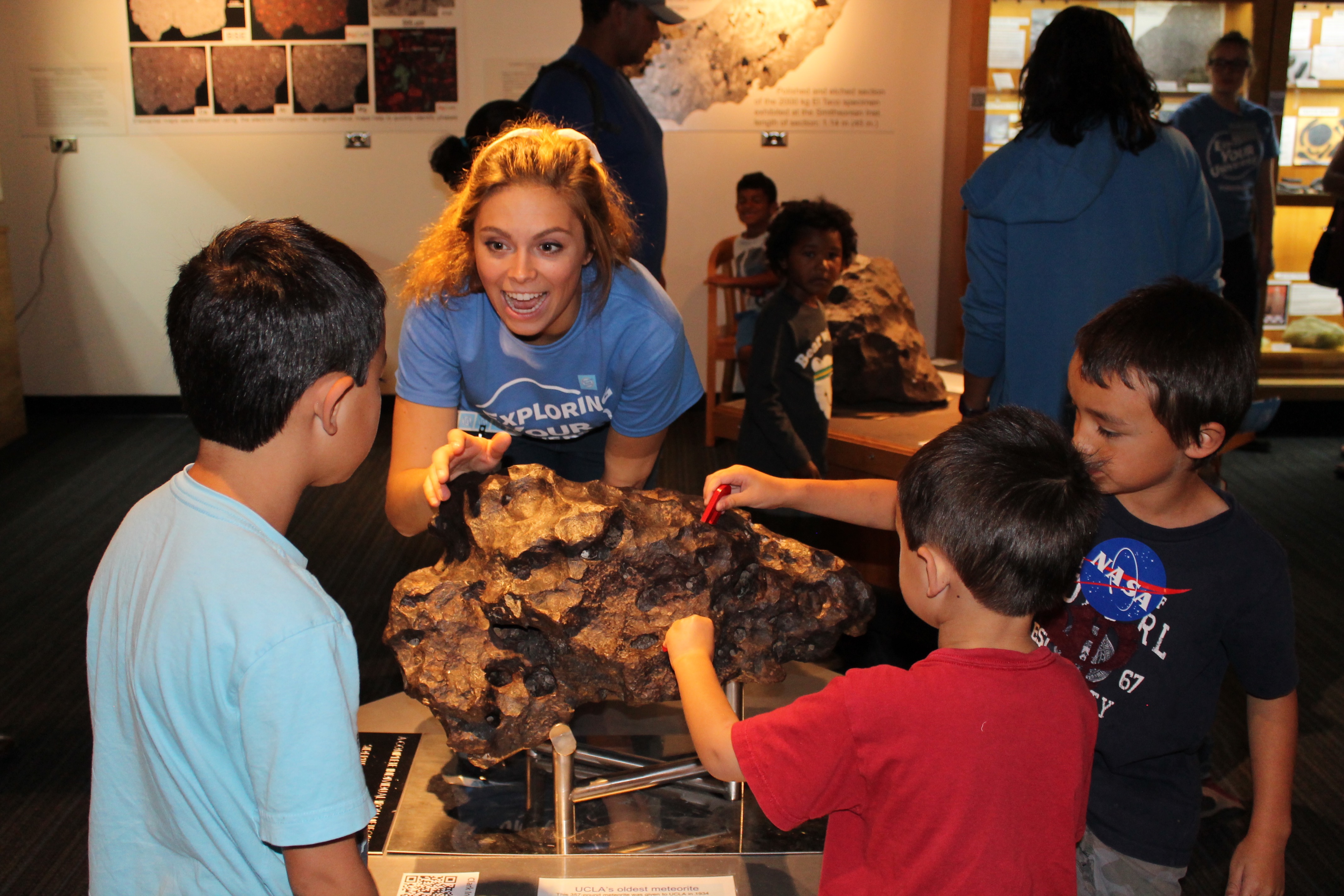 Read more about the meteorites Gallery at their website:
https://meteorites.ucla.edu/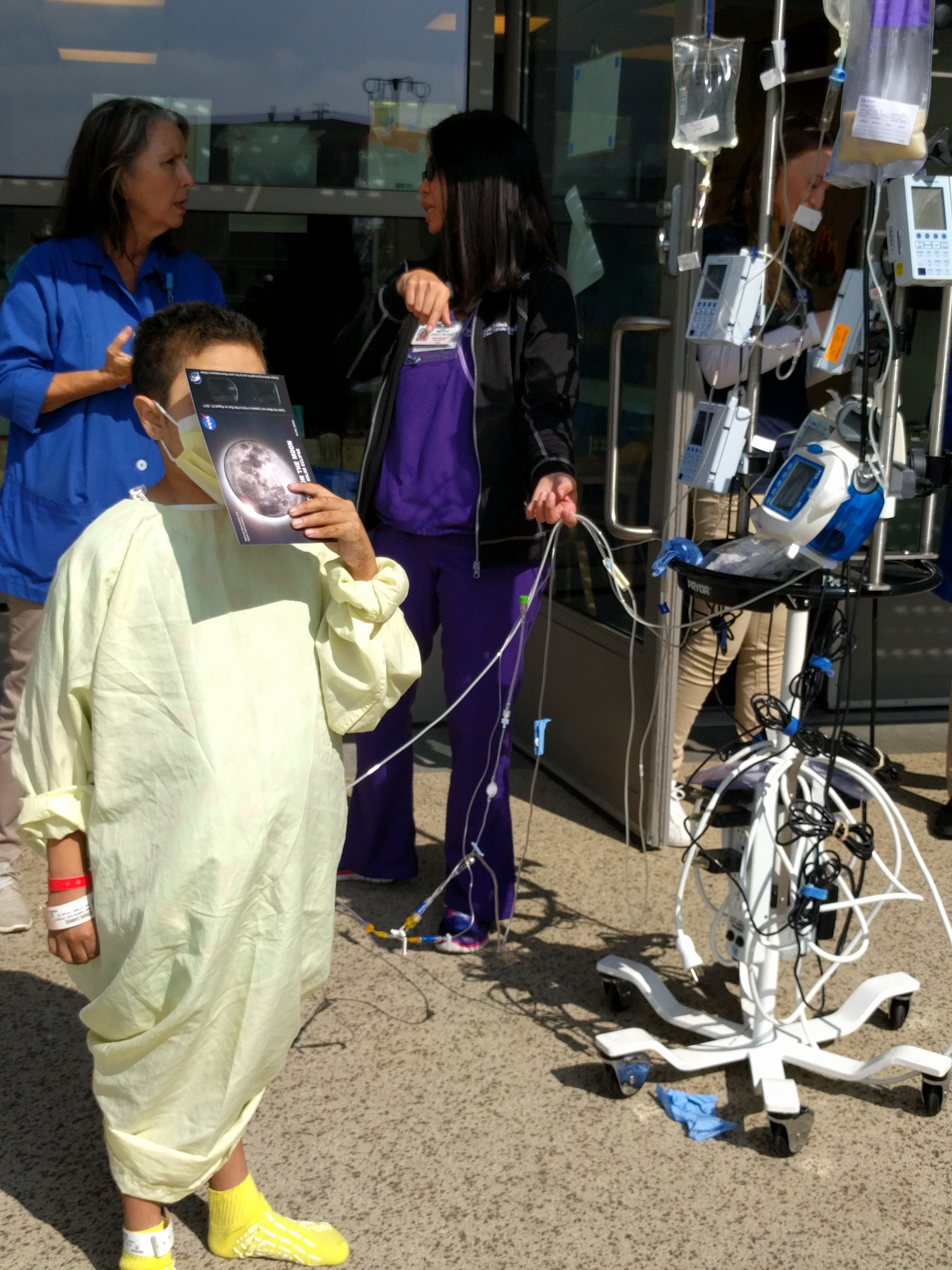 EPSS provided eclipse glasses to enable patients at UCLA Mattel Children's Hospital to view the Great American Eclipse.

Nearly 3,000 people attended our 2017 eclipse viewing party (Photo credit: Brian Haas).